TREASURES IN THE SAND – 2021
We are happy to announce we will be holding our 13th annual Treasures In The Sand hunt on Saturday, September 11, 2021 at Sudbury Beach in Penticton, BC., from 8 a.m. to 4 p.m.
The entrance fee of $95 includes three seeded hunts, lunch, lots of great prizes, a silent auction and of course, the WestJet ticket raffle draw! All registered participants are entered to win a GOLD COIN.  There will also be a Bonus Hunt – Just One More – to celebrate Bob Omand.  
Itinerary for the day:
8:00am – 9:00am        Registration Open
9:30am – 10:15am      1st Hunt: coins + tokens for silver and other prizes
11:30am – 12:15pm   2nd Hunt: coins + tokens for silver and other prizes
12:30pm – 1:30pm     Lunch
2:30pm – 3:15pm       3rd Hunt: coins + tokens for silver and other prizes
3:30pm – 3:45pm       Bonus Hunt – "Just One More" – to celebrate Bob Omand
4:00pm                        Closing Ceremonies. Silent Auction closes.  Major prizes awarded.  WestJet ticket draw.
5:30pm – 9pm            More Socializing – After the dust of the event settles, join us at the South Beach Gardens Campground for a come-as-you-are get together to regale hunt days.  All members, participants and guests are welcome.
If you are interested or if you would like to register please contact Jo-Anne at sydandjo@live.com
We hope to see you there.  
Thank you to our main prize sponsors: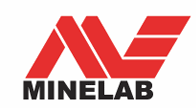 ---
First Club Hunt of 2021
We have confirmed with Interior Health that we will be able to hold a co-ordinated meeting and beach hunt. We are going to book Saturday June 19th at Sunoka Beach for the Meeting and Hunt followed by a lunch of Hamburgers and Hot Dogs, weather permitting. 
For those that are going to join the hunt, please try to bring a small item that we can add a token for as one of the prizes.  It need not be expensive, anything up to $5 will do just fine. 
The planned Itinerary will be as follows (all times are approximate):

1.   8:30 am Arrival. Set up tables, label the tokens and plant the coins and tokens. Please try to arrive by 8:30 to ensure we are ready to go before all the beach revellers arrive for the day.

2.  9:00 am meeting time. The meeting should not take longer than one hour. It will be a time to get re-acquainted with one another and to welcome new members into the club. 

3.  9:45 (approximately) the voting on the finds of the month will take place. Please vote as quickly as possible so that we can move forward with the hunt. 
4.  10:00 to 10:30. Syd, the hunt chairman will call the hunt to order. Syd will decide on the day for the duration of the hunt, but expect it to last for approximately 30 to 45 minutes. 

5.  Post hunt, everyone will have 15 minutes to 1/2 hour to sort through all your coins and tokens and claim your prizes. Syd will be adding silver coins and potentially other treasure detecting items to the hunt for all of you to find.
6.  After the hunt, at approximately 11:30 to 12, the winners of the finds of the month will be announced if not announced earlier. There will be a club supplied lunch of Hot Dogs and Hamburgers and some fixings. Water and Pop will also be supplied.

7.  1 pm and afterwards, you are very welcome to remain at the beach as socialize and maybe detect some of the grounds around the park with friends. If there are new members, they may need some pointers and this would be an ideal time to spend a few moments with them and show them the basics of detecting 101.
**  Please let Syd Birch know if you are planning on attending the hunt at sydandjo@live.com
***  Before you leave for the day, please make sure to pick up one or more books of the Westjet Raffle Tickets from Jo-Anne. All proceeds from the raffle will go to the Penticton Hospital and this has been an important initiative for at least the past 10 years and something that as a club we are very proud to support.
HOPE TO SEE YOU THERE!
---
Welcome to the Okanagan Treasure Hunters Club
Our meetings are the 3rd Tuesday of every month, starting in March.  The time and location of each meeting will alternate between two locations (listed below).  See Calendar of Events for monthly meeting location.
PEACHLAND – 50 Plus Activity Centre, 5672 Beach Avenue, Peachland, BC from 7:00 pm to 9:00 pm
PENTICTON – Penticton Museum & Archives, 785 Main Street, Penticton, BC from 7:00 pm to 9:00 pm
---
In Memory Of Bob Omand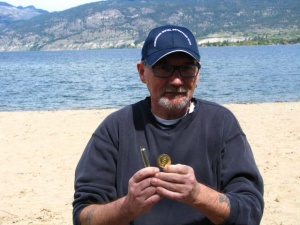 We are deeply saddened to announce the passing of our club Vice President, Bob Omand, Dec 2020.  Bob was a dedicated club member for over 10 years and he was a fantastic friend.  He wore several hats within the club including Master of Ceremony at our 2019 Treasures in the Sand hunt and of course, the 'Silver Streaker' (draws for silver) at our hunts.  
He was always ready to jump in and help out where needed.  'Beach better have my money!' was a favourite mantra of Bob's.  His hilarious t-shirt contests offering ticket holders the chance to win a t-shirt featuring a look-alike image of Bob along with the caption 'Be Like Bob' and his great singing at the close of the 2019 hunt will be everlasting fond memories for many of us.
Bob was truly one-of-a-kind – a warm, funny, generous man and we are all the better for knowing him.  We will miss you, Bob. 
---
Join Okanagan Treasure Hunters Club
If you are interested in more information or would like to join the Okanagan Treasure Hunters Club please click on the link below, print the PDF and mail it to the address listed on the form.  Or you can also feel free to just bring it with you to the next meeting.
---
Code of Ethics
1. Respect the rights and property of others. If asked to leave by owner or authorities, do graciously without argument and thank them.
2. Observe all laws, whether Federal, Provincial, State or Local. Aid law enforcement officials whenever possible.
3. Never destroy priceless historical, native indian or archaeological treasures.
4. Leave the land and vegetation as it was. – FILL IN ALL THE HOLES.
5. Respect all wildlife and habitat. We all exist because they exist.
6. Remove all trash and litter and leave only your footsteps behind when you leave.
7. ALL Treasure Hunters may be judged by the example you set. Always conduct yourself with courtesy and consideration for others.