Treasures in the Sand Annual Hunt – September 2022
We are pleased to announce our annual Treasures in the Sand hunt.  This year's theme is "SAND WARS – RETURN OF THE METAL DETECTORS".  The hunt is a two day event taking place on September 9 & 10, 2022 on Sudbury Beach in beautiful Penticton, BC.  
Have a look at the link below which contains information on all the hunts and includes a registration form on the last page.  
We hope to see all our old friends (and meet some new ones) this year!
---
Welcome to the Okanagan Treasure Hunters Club
Our meetings are the 3rd Tuesday of every month, starting in March.  The time and location of each meeting will alternate between two locations (listed below).  See Calendar of Events for monthly meeting location.
PEACHLAND – 50 Plus Activity Centre, 5672 Beach Avenue, Peachland, BC from 7:00 pm to 9:00 pm
PENTICTON – Penticton Seniors' Drop-In Society, 2965 S Main St, Penticton, BC,  from 7:00 pm to 9:00 pm
---
In memory of Jim Tennant
It is with great sadness that we have just learned that our good friend and club member Jim Tennant passed away on Saturday May 7/22.  Jim was a long time member of the West Coast Treasure Hunter's Club and upon relocating to Penticton in 2002 he joined the Penticton Metal Detectors Club.  Jim was the first hunt chairman of our Treasures in the Sand, newsletter editor, and was always eager to help wherever needed.  He was a great friend, mentor, and detecting companion.  Jim was also very well known to our American friends as he travelled many times to attend their hunts and events.  He will be greatly missed by his many friends.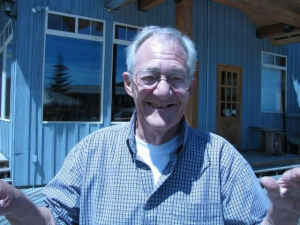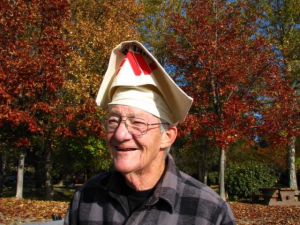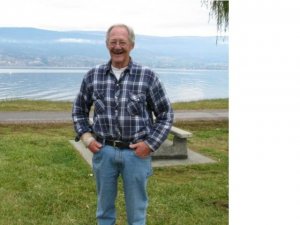 ---
TREASURES IN THE SAND – 2021
Check out the updated Treasures in the Sand tab above for photos and a list of the major prize winners for our 2021 event!
Thank you, again, to our main prize sponsors: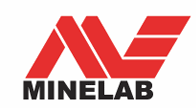 ---
In Memory Of Bob Omand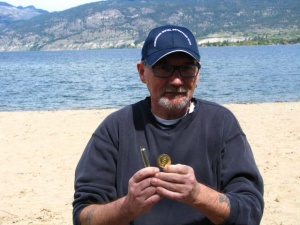 We are deeply saddened to announce the passing of our club Vice President, Bob Omand, Dec 2020.  Bob was a dedicated club member for over 10 years and he was a fantastic friend.  He wore several hats within the club including Master of Ceremony at our 2019 Treasures in the Sand hunt and of course, the 'Silver Streaker' (draws for silver) at our hunts.  
He was always ready to jump in and help out where needed.  'Beach better have my money!' was a favourite mantra of Bob's.  His hilarious t-shirt contests offering ticket holders the chance to win a t-shirt featuring a look-alike image of Bob along with the caption 'Be Like Bob' and his great singing at the close of the 2019 hunt will be everlasting fond memories for many of us.
Bob was truly one-of-a-kind – a warm, funny, generous man and we are all the better for knowing him.  We will miss you, Bob. 
---
Join Okanagan Treasure Hunters Club
If you are interested in more information or would like to join the Okanagan Treasure Hunters Club please click on the link below, print the PDF and mail it to the address listed on the form.  Or you can also feel free to just bring it with you to the next meeting.
---
Code of Ethics
1. Respect the rights and property of others. If asked to leave by owner or authorities, do graciously without argument and thank them.
2. Observe all laws, whether Federal, Provincial, State or Local. Aid law enforcement officials whenever possible.
3. Never destroy priceless historical, native indian or archaeological treasures.
4. Leave the land and vegetation as it was. – FILL IN ALL THE HOLES.
5. Respect all wildlife and habitat. We all exist because they exist.
6. Remove all trash and litter and leave only your footsteps behind when you leave.
7. ALL Treasure Hunters may be judged by the example you set. Always conduct yourself with courtesy and consideration for others.