Treasures in the Sand
'Sand Wars-Return of the Metal Detectors'
September 9 & 10, 2022
Our 14th annual Treasures in the Sand was held September 9 & 10, 2022 at Sudbury Beach in Penticton, BC on beautiful Skaha Lake.
This year's theme was "SAND WARS – RETURN OF THE METAL DETECTORS" –  with special guests Chewbacca & Storm Trooper and of course, R2D2 (huge thanks to creator Michael MacKenzie). R2 was a huge hit!
We had 30 participants for the Friday night hunt and 67 participants for the all day Saturday hunts. Thanks to our MC for the day, club President, Ken Dewerson. Thanks to Bryan & Kirstin Legouilloux for doing such an awesome job with the Twoonie Hunt. Thanks to Karen MacKenzie our fabulous hunt master.  And thank you to all who helped set up and tear down.  Our hunts are such a success because of you all. 
The proceeds of $6900+ from the WestJet ticket raffle went to Penticton Academy of Music.   Big shout out to club member Rudy Jamrichko who sold 5 books! The auction was a great success as well.  A sincere thank you to all the individual and corporate contributors. We appreciate your generosity. 
This years hunt was in memory of Jim Tennant, a long time club member. Every participant was entered into a draw for a 1/2 Troy Pound American Eagle coin donated by club member Bob Shabatura.   Jim's children, Rick & Cari were in attendance and shared some great metal detecting stories about their beloved Dad with us. They also drew the winning ticket.  Club member Ken Dewersen won the coin. Thank you so much Bob, for the donation.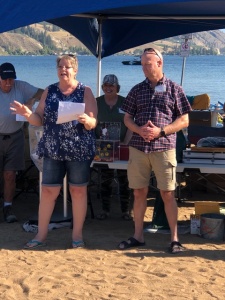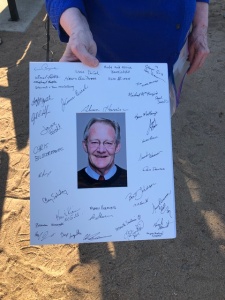 MAJOR PRIZE WINNERS
Kathryn McCourt –  WestJet Ticket Raffle
Friday Night Winner…
Chris Kasper – Fisher Pin Pointer
Saturday Winners…
Derek Hill – XP ORX
Adam Morley – Garrett Ace 300
Eric Summerville – Garrett AT Gold
Jacob Kasper – Fisher F22
Mike Kosman – Minelab Equinox 800
A very, VERY special thanks to all our sponsors: GPS Central, Canadian Treasure Seekers, First Texas Products, Garrett Metal Detectors and Elite Auto Centre.  And, of course, WestJet.
---
Welcome to the Okanagan Treasure Hunters Club
Our meetings are the 3rd Tuesday of every month, starting in March.  The time and location of each meeting will alternate between two locations (listed below).  See Calendar of Events for monthly meeting location.
PEACHLAND – 50 Plus Activity Centre, 5672 Beach Avenue, Peachland, BC from 7:00 pm to 9:00 pm
PENTICTON – Penticton Seniors' Drop-In Society, 2965 S Main St, Penticton, BC,  from 7:00 pm to 9:00 pm
---
In memory of Jim Tennant
It is with great sadness that we have just learned that our good friend and club member Jim Tennant passed away on Saturday May 7/22.  Jim was a long time member of the West Coast Treasure Hunter's Club and upon relocating to Penticton in 2002 he joined the Penticton Metal Detectors Club.  Jim was the first hunt chairman of our Treasures in the Sand, newsletter editor, and was always eager to help wherever needed.  He was a great friend, mentor, and detecting companion.  Jim was also very well known to our American friends as he travelled many times to attend their hunts and events.  He will be greatly missed by his many friends.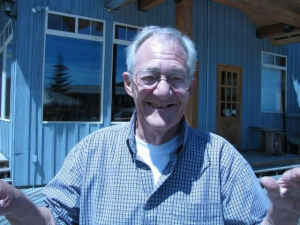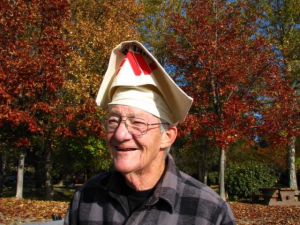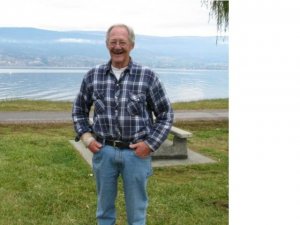 ---
TREASURES IN THE SAND – 2021
Check out the updated Treasures in the Sand tab above for photos and a list of the major prize winners for our 2021 event!
Thank you, again, to our main prize sponsors: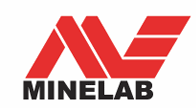 ---
In Memory Of Bob Omand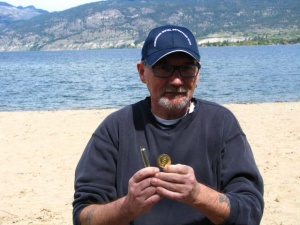 We are deeply saddened to announce the passing of our club Vice President, Bob Omand, Dec 2020.  Bob was a dedicated club member for over 10 years and he was a fantastic friend.  He wore several hats within the club including Master of Ceremony at our 2019 Treasures in the Sand hunt and of course, the 'Silver Streaker' (draws for silver) at our hunts.  
He was always ready to jump in and help out where needed.  'Beach better have my money!' was a favourite mantra of Bob's.  His hilarious t-shirt contests offering ticket holders the chance to win a t-shirt featuring a look-alike image of Bob along with the caption 'Be Like Bob' and his great singing at the close of the 2019 hunt will be everlasting fond memories for many of us.
Bob was truly one-of-a-kind – a warm, funny, generous man and we are all the better for knowing him.  We will miss you, Bob. 
---
Join Okanagan Treasure Hunters Club
If you are interested in more information or would like to join the Okanagan Treasure Hunters Club please click on the link below, print the PDF and mail it to the address listed on the form.  Or you can also feel free to just bring it with you to the next meeting.
---
Code of Ethics
1. Respect the rights and property of others. If asked to leave by owner or authorities, do graciously without argument and thank them.
2. Observe all laws, whether Federal, Provincial, State or Local. Aid law enforcement officials whenever possible.
3. Never destroy priceless historical, native indian or archaeological treasures.
4. Leave the land and vegetation as it was. – FILL IN ALL THE HOLES.
5. Respect all wildlife and habitat. We all exist because they exist.
6. Remove all trash and litter and leave only your footsteps behind when you leave.
7. ALL Treasure Hunters may be judged by the example you set. Always conduct yourself with courtesy and consideration for others.