Club Christmas Party/Club Meeting/Awards 2016
Donation to the Penticton Hospital 2016
Members of the Okanagan Treasure Hunters Club presented Carey Bornn, the South Okanagan Similkameen Medical Foundation's Executive-Director, with a cheque in the amount of $3,100, from the money raised by the sale of WestJet raffle tickets, bringing the donation grand total to the Penticton Hospital to almost $29,000. Club members in attendance were Ken D, Jo-Anne B and Syd B.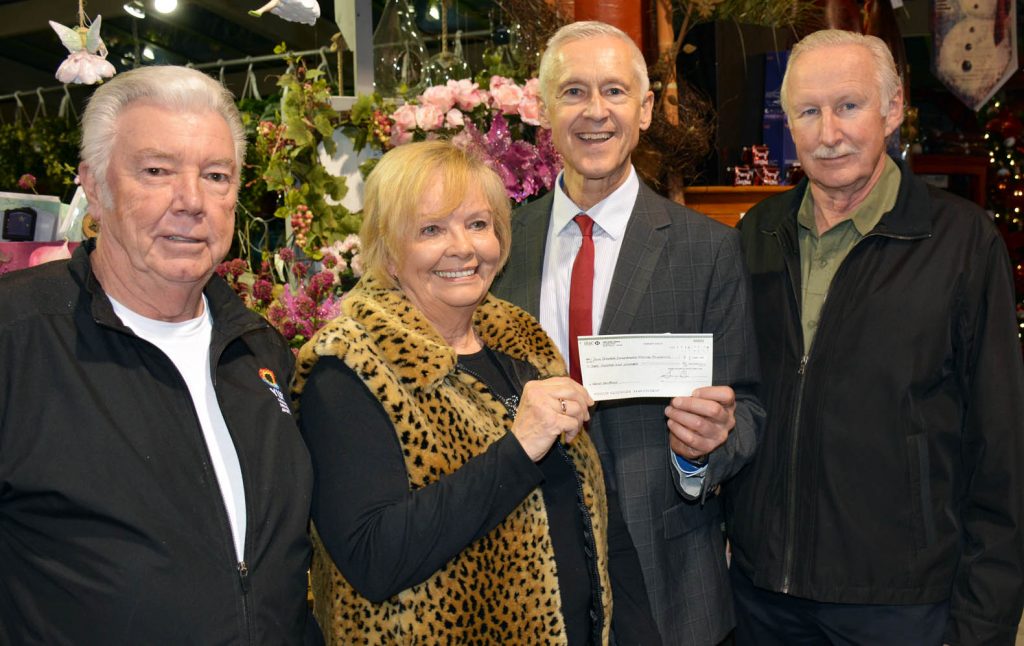 October 2016 Club Hunt at Sun-Oka Beach Provincial Park
Although the club members enjoyed many other hunt outings this year, October 28th marked the last "official" club hunt for 2016 where the members met at Sun-Oka Beach Provincial Park in Summerland. There was a seeded hunt that began at 11:00am, which included planted tokens for some awesome prizes. After the beach hunt the members all enjoyed a delicious chili lunch. And with the hunt being so close to Halloween members were encouraged to wear a funny hat (or wild hair, or costume) to win a prize.